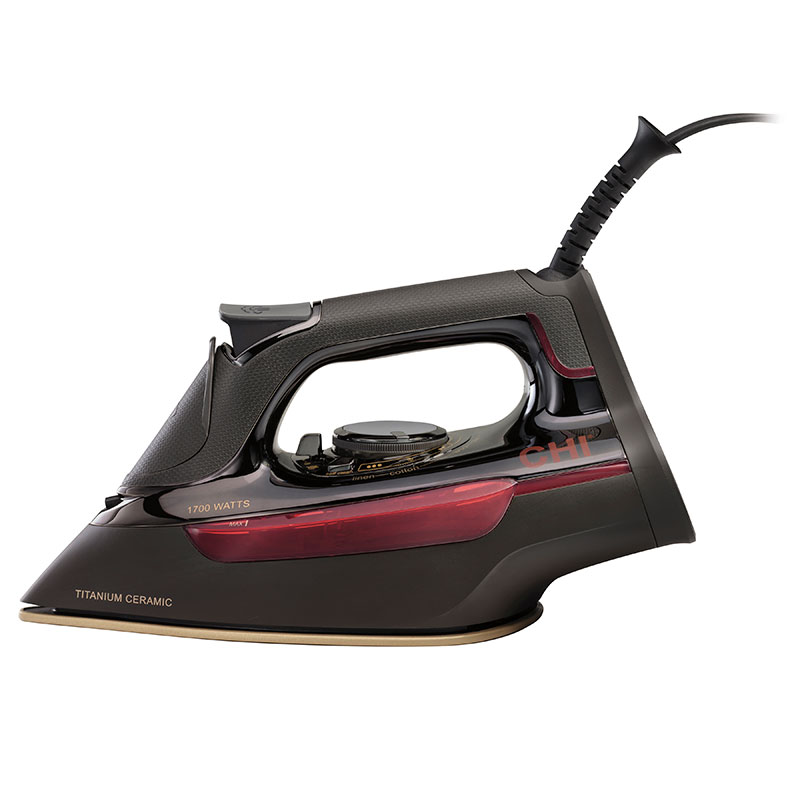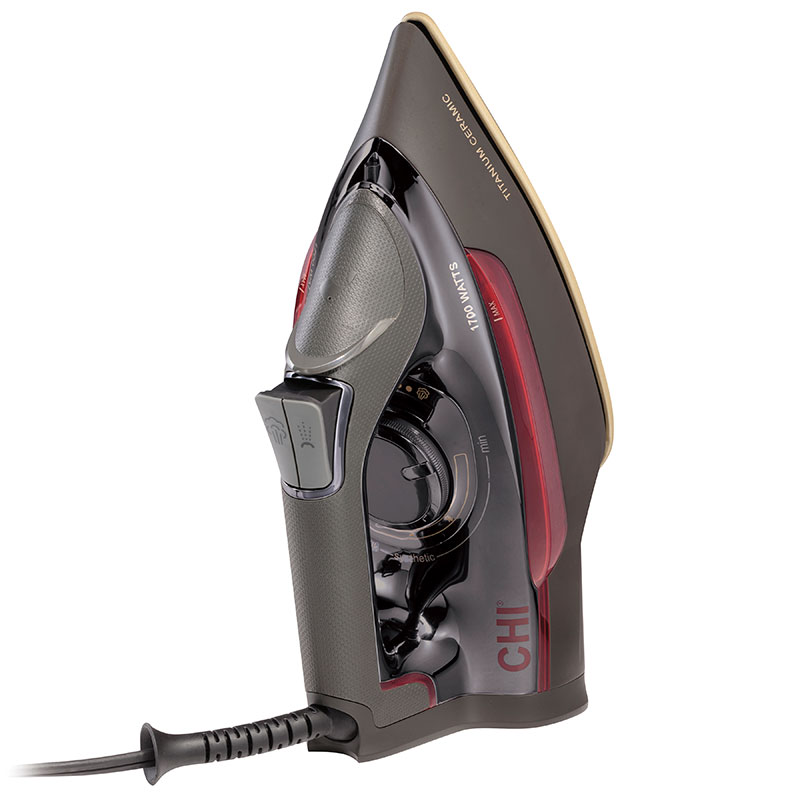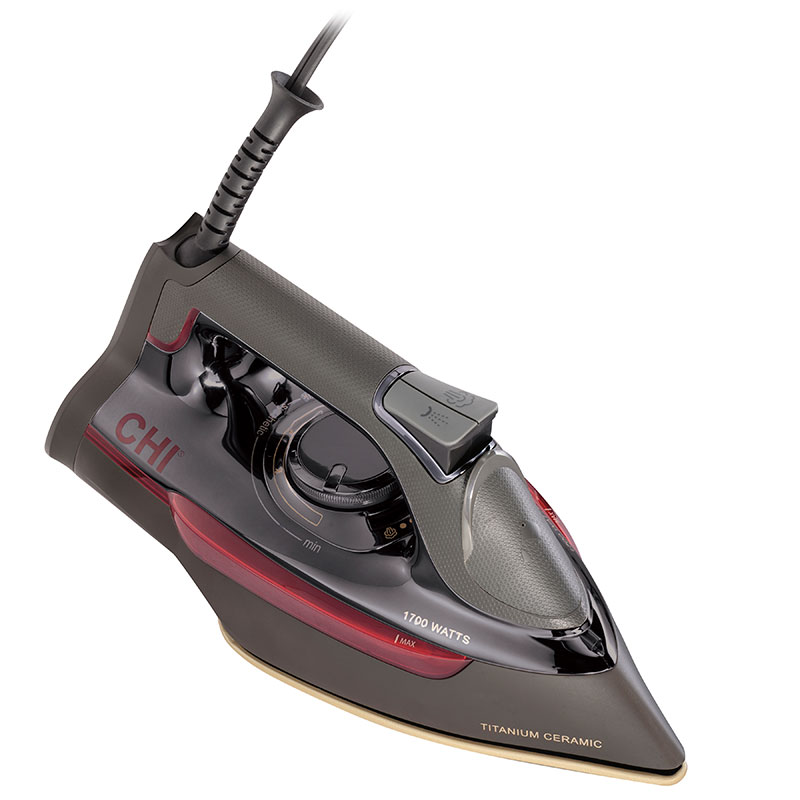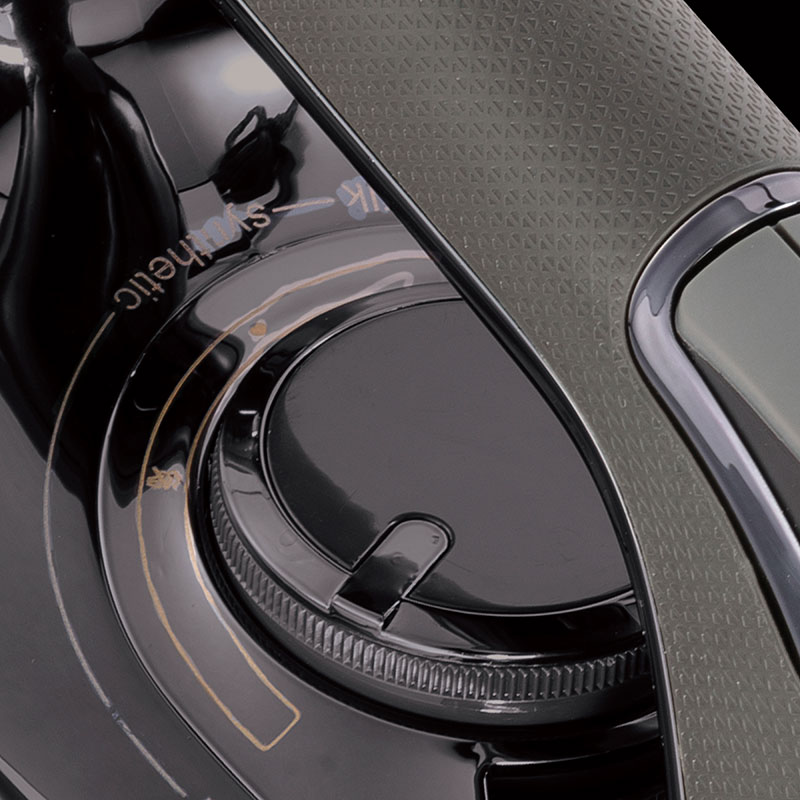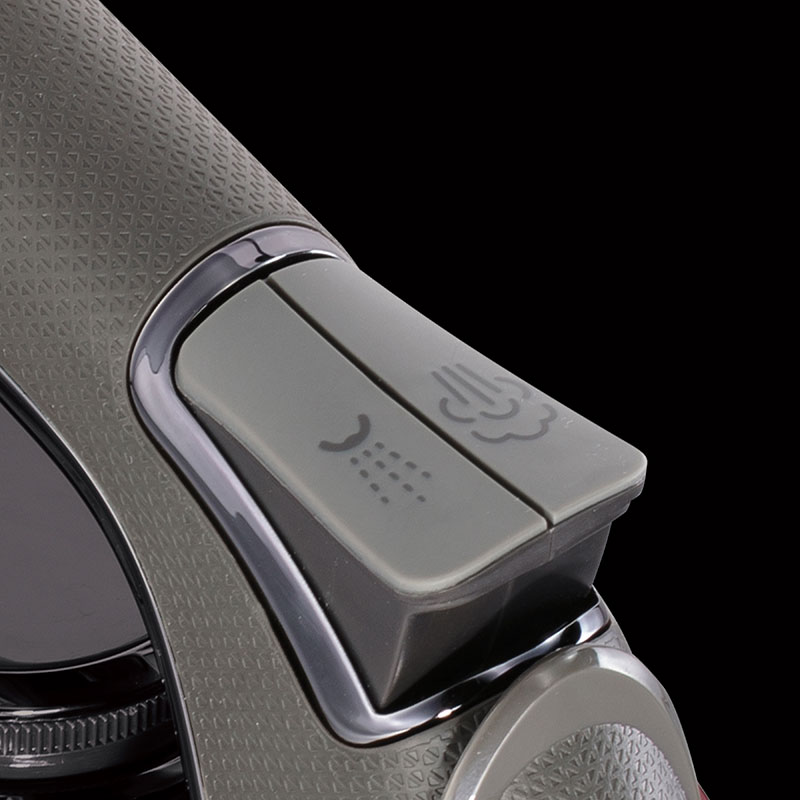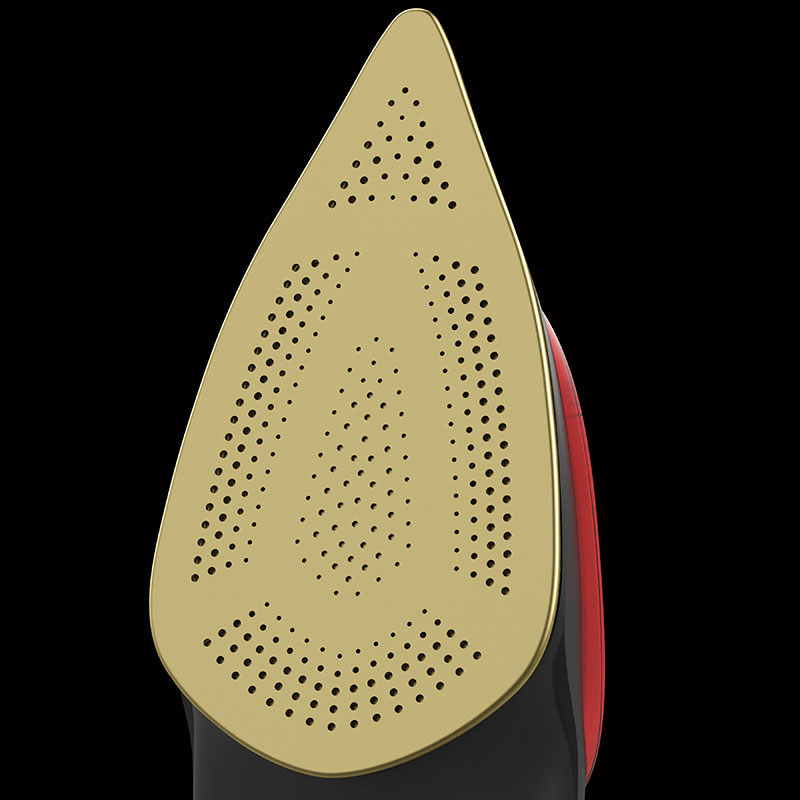 CHI Professional Iron - Black
Powerful steam, precise temperature, professional results.
Introducing CHI® irons— the only irons developed using the same titanium-infused ceramic soleplate technology that powers the flagship CHI G2 Flat Iron for hair. Designed with a sleek look and engineered for high performance, the CHI Professional Iron is the perfect balance of style and function.

From Hair to Wear™
CHI Irons are the only irons designed using our CHI flat iron technology. Achieve the same trusted results for your wardrobe as you expect for your hair.
CHI Flat Iron Technology
The Electronic Clothing Iron is designed using the same titanium-infused ceramic soleplate technology that powers CHI's hair styling tools, including the flagship CHI G2 Flat Iron.
Powerful Steam
With over 300 steam holes, this iron delivers powerful steam that makes the process of steaming out wrinkles smooth and fast.
Precise Control
The temperature control dial lets you choose your fabric type and sets the temperature accordingly, eliminating the guesswork. A unique, adjustable steam lever goes from no steam to full power with just a quick slide. And the sleek handle with textured grip gives you complete control and comfort.
Modern Style with Premium Materials
The titanium-infused ceramic soleplate is ultra-strong and scratch-resistant. Matte chrome accents and a sleek design give this iron a polished look.
Key Features:
Whether your definition of a polished look is a well-pressed suit, a smooth silk dress or a wrinkle-free shirt for work, you can achieve it with the CHI Professional Clothing Iron. Like our haircare tools, this iron is designed to give you the high-performance power of the pros at home.

Engineered with a titanium-infused ceramic soleplate similar to our popular CHI flat irons, the Professional Clothing Iron is durable enough to withstand scratches, heats up quickly and provides an extra-smooth glide. Ironing is simpler than ever with a temperature dial that includes a fabric guide, adjustable steam control and an easy to grasp, comfortable handle. With over 300 steam holes, you can smooth out the toughest of wrinkles effortlessly.


CHI flat iron technology
Titanium-infused ceramic soleplate
Scratch resistant
Extra-smooth glide
Heats up quickly
Over 300 steam holes for superior performance
Precise temperature control
Unique adjustable steam control
Easy to grasp
Comfort grip
10' cord
Limited 2 year warranty
More Details +

Use and Care Guide